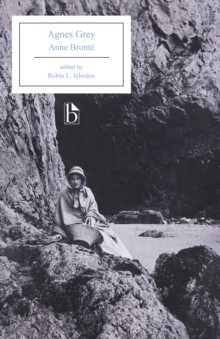 Agnes Grey (New edition)
1554814553 / 9781554814558
Stock expected by 01/10/2021
Agnes Grey was one of a trio of novels that defined the 'governess novel' in 1847 and 1848.
Alongside Jane Eyre and Vanity Fair, Agnes Grey may be the most radical of the three.
Agnes Grey is the younger daughter of a clergyman and his wife of modest means, cherished but also infantilized.
When her father's mercantile investment goes disastrously wrong, Agnes decides to contribute to the family's financial rebuilding by working as a governess, despite her mother and sister's misgivings about her fitness for such work.
Her first position is indeed trying, as the parents and children are uncouth and even cruel.
Her second position is slightly more congenial, but she is still manipulated and ignored.
Still, Agnes perseveres and begins to build relationships outside the family, most importantly, with a kind, empathetic young curate.
As life brings more trials to Agnes and her family, we watch her persevere in her steady path of hope and determination.This Broadview Edition provides extensive historical documents on the novel's reception, the role of the governess in Victorian England, and contemporary debates about the treatment of non-human animals.
BIC:
DS Literature: history & criticism, FC Classic fiction (pre c 1945)