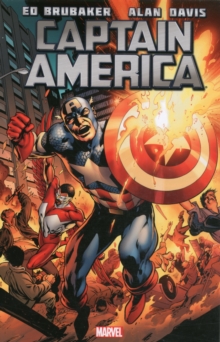 Captain AmericaVolume 2
0785157115 / 9780785157113
Stock expected by 06/08/2021
26 cm 112 p. : chiefly ill.
The Serpent Society has come in to possession of one of the most vicious weapons on Earth: a device that causes instant madness.
The result? Hundreds - potentially thousands - of otherwise normal citizens scratching, clawing, fighting and dying in a melee of epic proportions.
It's the kind of threat Cap has faced before - but now, his worst nightmares are coming true.
Is Steve really devolving into the 98-pound weakling he was before taking Dr. Erskine's Super-Soldier Serum? Does the secret to saving him lie in a cure - or in his own mind?
Collecting: Captain America 6-10
BIC: