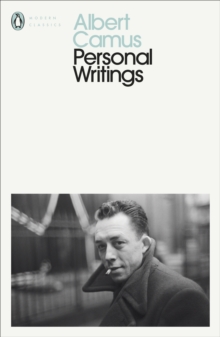 0241400279 / 9780241400272
Translated from the French.
'It was the discovery of the essays celebrating his childhood and youth that altered my perception of Camus, from a thinker to a writer whose intellectual lucidity was a product of the wealth - the sensual immediacy and clarity - that had been heaped on his senses' Geoff Dyer Albert Camus was born in a 'world of poverty and sunshine' in Algeria, which would infuse all of his work.
This new collection brings together three volumes of Camus' most intimate autobiographical writings for the first time.
The Wrong Side and the Right Side, his first book, describes his family and his early years in a working-class neighbourhood.
Nuptials rejoices in the sensuality of sun, landscape and sea, while Summer ranges over the cities of Algiers and Oran, nature and identity.
Lyrical and emotional, these pieces enrich our understanding of Camus and his love of life.
BIC:
1HBA Algeria, BGLA Autobiography: literary, BM Memoirs, DNF Literary essays