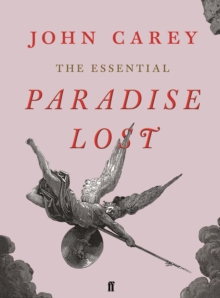 The essential Paradise lost
0571355021 / 9780571355020
Usually dispatched within 4 weeks
Reprint. Originally published: 2017.
After its publication in 1667, John Milton's Paradise Lost was celebrated throughout Europe as a supreme achievement of the human spirit. Now it is little read. To bring readers back to Milton's masterpiece, John Carey has shortened it to a third of its original length.
In this fascinating reinterpretation, Carey reveals new insights about Milton's sources of inspiration, while exploring divided readings of the work's key characters. The Essential Paradise Lost presents the epic's greatest poetry, with linking passages that preserve its cosmic sweep - from the superhuman defiance of a ruined archangel to a pair of tragic lovers, bewildered to find themselves responsible for the fate of the whole human race.
BIC: