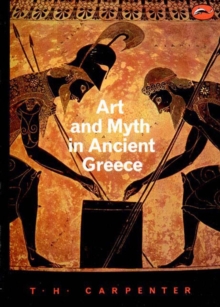 Art and Myth in Ancient Greece : A Handbook
0500202362 / 9780500202364
148 x 210 mm, 540 grams 256 pages, 370 Illustrations, black and white
There is no surviving account in ancient Greek literature of of stories as important as the fall of Troy or Theseus and the Minotaur.
It is to visual sources that we have to turn for much of our knowledge of the myths.
Vase paintings, engraved gems and sculpture in bronze and and stone often pre-date reference to the myths in literature or offer alternative versions to the familiar accounts; always they throw light on the way the Greeks understood the stories of gods and heroes.
BIC: