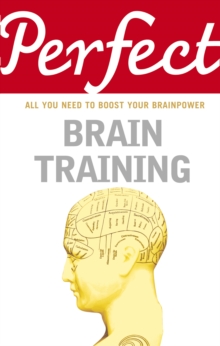 Perfect Brain Training
1847947727 / 9781847947727
129 x 198 mm, 160 grams 256 pages
Perfect Brain Training is essential reading for anyone who wants to improve their mental agility.
Containing a series of fun interactive workouts, it helps you develop every aspect of your thinking skills, from logical deduction and creative problem solving to memory power and verbal dexterity.
With advice on choosing the right training programme and tests to help you track your progress, Perfect Brain Training has everything you need to make the most of your potential.
The Perfect series is a range of practical guides that give clear and straightforward advice on everything from getting your first job to choosing your baby's name.
Written by experienced authors offering tried-and-tested tips, each book contains all you need to get it right first time.
BIC: