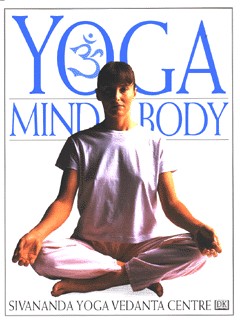 0751302643 / 9780751302646
Usually dispatched within 4 weeks
Yoga is the oldest system of personal development in the world.
Swami Vishnu-Devananda, founder of the International Sivananda Yoga Vedanta Centres, synthesized the teaching of the ancient yogis into five principles: exercise; breathing; relaxation; diet; and meditation and positive thinking.
It is on these five principles that this book is based.The first chapter, on exercise, presents the 12 basic yogic postures in the sequence that they should be performed.
Variations and alternatives follow on from each basic posture, giving the reader an opportunity to establish their own repertoire.
The following two chapters explain the importance of proper breathing and relaxation with descriptions and illustrations of the physical, mental and psychic benefits.
A chapter on diet outlines the principles underlying yogic dietary rules, and includes 20 pages of recipes which provide nutritional advice.
Meditation and positive thinking are explained in the last chapter.
BIC: