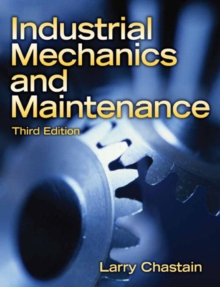 Industrial mechanics and maintenance (3rd ed)
0135150965 / 9780135150962
Usually dispatched within 4 weeks
Previous ed.: Upper Saddle River, N.J.: Pearson/Prentice Hall, 2004.
An exceptionally readable training resource designed in a flexible "stand-alone" chapter format, this modern book gives future industrial technicians a solid foundation in basic theory coupled with a practical "hands-on" approach that includes exposure to real-life equipment used in the industry today.
Using a direct and straightforward style of writing that has won praise from readers , it focuses on the needs of industrial mechanics, technicians and engineers working with industrial mechanical and power transmission products, and integrates safety and troubleshooting components within each chapter to encourage diagnostic skill-building.
BIC: