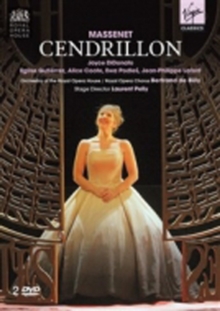 Cinderella: Royal Opera House (De Billy)
Royal Opera House production of Massenet's opera based on the popular fairytale.
Joyce DiDonato takes on the title role as the downtrodden young woman whose life is changed forever the night she escapes the tyranny of her stepsisters to appear at a ball.
Bertrand de Billy takes on the role of conductor, with Alice Coote as Prince Charming and Eglise Gutiérrez playing the Fairy Godmother.