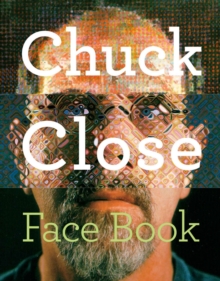 Chuck Close : face book
1419701630 / 9781419701634
Stock expected by 13/12/2019
This fascinating, interactive autobiography presents Chuck Close's story, his art, and a discussion of the many processes he uses in the studio.
The question-and-answer format is based on real kids' inquiries about Close's life and work, and his answers to them.
Close, who is wheelchair-bound and paints with a brush strapped to his arm, discusses the severe dyslexia and face blindness he has struggled with since childhood, as well as a collapsed spinal artery that left him nearly paralyzed at the age of 48.
An engaging feature of the book is a mix-and-match Chuck Close self-portrait section.
This hands-on component encourages the reader to create new and interesting combinations of Close's techniques and images.
The book also includes an illustrated chronology of Close's life, a list of museums where his work can be seen, and an index.
Praise for Chuck Close: Face Book STARRED REVIEW "Art lovers of all ages will revel in this vivid, wonderfully affecting book, which is almost as ingenious and memorable as Close himself." -Kirkus Reviews, starred review STARRED REVIEW "Close describes his work with candor and insight.
The high quality printing and lush colors of the reproductions make it easy for readers to share that excitement.
A nifty mix-and-match section lets readers compare the methods used in 14 of the artist's self-portraits." -Publishers Weekly, starred review STARRED REVIEW "Excellent-quality reproductions of his paintings appear throughout.
A readable and engaging look at a fascinating artist and his methods of working." -School Library Journal, starred review "Chuck Close's art and life story are the ideal way to introduce art and artists to children." -Horn Book "A winner.
Chuck Close's honest, personal memoir about his life and work makes an ideal book for kids who find school challenging, who are creative or who see the world a bit differently from their peers.
In other words, this one's for most everyone." -Shelf Awareness Awards: WINNER - 2012 Boston Globe Horn Book Nonfiction Award New York Public Library's Children's Books 2012: 100 Books for Reading and Sharing list Publishers Weekly Best Books of 2012 list: Children's Nonfiction Capitol Choices 2013 - Noteworthy Titles for Children and Teens Orbis Pictus Recommended Book 2013 Cooperative Children's Book Center (CCBC) Choices 2013 list - The Arts 2013 ALA/ALSC Notable Book
BIC: