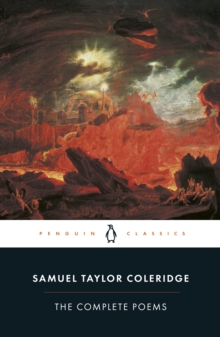 0140423532 / 9780140423532
One of the major figures of English Romanticism, Samuel Taylor Coleridge (1772-1834) created works of remarkable diversity and imaginative genius.
The period of his creative friendship with William Wordsworth inspired some of Coleridge's best-known poems, from the nightmarish vision of the 'Rime of the Ancient Mariner' and the opium-inspired 'Kubla Khan' to the sombre passion of 'Dejection: An Ode' and the medieval ballad 'Christabel'.
His meditative 'conversation' poems, such as 'Frost at Midnight' and 'This Lime-Tree Bower Mr Prison', reflect on remembrance and solitude, while late works, such as 'Youth and Age' and 'Constancy to an Ideal Object', are haunting meditations on mortality and lost love.
BIC: