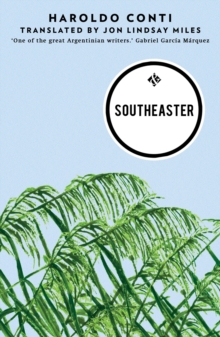 Southeaster
1908276606 / 9781908276605
Translated from the Spanish.
'Neither the old man nor Boga ever said more than was needed. And yet they understood each other perfectly.' Over the course of a season, Boga and the old man work side by side on the sandbanks of the Parana Delta, cutting reeds to sell to local basketweavers.
But when the old man falls sick and dies, Boga abandons himself entirely to the river and the life of solitary drifting he has long yearned for.
Echoes of John Berger sound throughout the evocative prose of this great Argentinian writer.
A twentieth-century classic, Southeaster is a central work in Haroldo Conti's oeuvre.
BIC:
FA Modern & contemporary fiction (post c 1945), FYT Fiction in translation