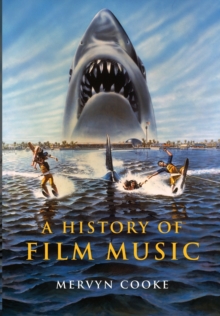 A history of film music
0521010489 / 9780521010481
This book provides a comprehensive and lively introduction to the major trends in film scoring from the silent era to the present day, focussing not only on dominant Hollywood practices but also offering an international perspective by including case studies of the national cinemas of the UK, France, India, Italy, Japan and the early Soviet Union.
The book balances wide-ranging overviews of film genres, modes of production and critical reception with detailed non-technical descriptions of the interaction between image track and soundtrack in representative individual films.
In addition to the central focus on narrative cinema, separate sections are also devoted to music in documentary and animated films, film musicals and the uses of popular and classical music in the cinema.
The author analyses the varying technological and aesthetic issues that have shaped the history of film music, and concludes with an account of the modern film composer's working practices.
BIC: