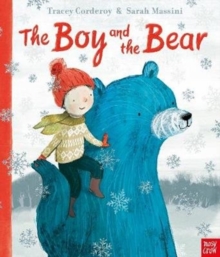 The boy and the bear
1788000765 / 9781788000765
29 cm 30 unnumbered pages : chiefly illustrations (colour)
Reprint. Originally published: 2017.
When a lonely little boy receives an invitation to play written on a paper boat, it seems that he has found the best friend he's been longing for - at last!
But Bear isn't quite the playmate the boy had imagined.
If only he knew how to play games properly! But when Bear starts to build a treehouse, the boy is intrigued and a magical summer begins.
As autumn passes and the first winter snowflakes start to fall, the boy is left alone, and only then does he truly realise what he has lost . . . Until at last spring comes again and the friends are joyfully reunited with a very special hug!
BIC: