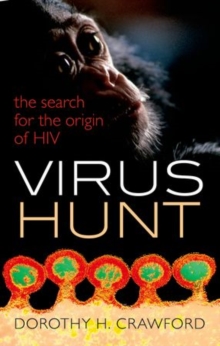 Virus hunt : the search for the origin of HIV/AIDs
0198743874 / 9780198743873
20 cm 272 pages : illustrations (black and white)
The hunt for the origin of the AIDS virus began over twenty years ago.
It was a journey that went around the world and involved painstaking research to unravel how, when, and where the virus first infected humans.
Dorothy H. Crawford traces the story back to the remote rain forests of Africa - home to the primates that carry the ancestral virus - and reveals how HIV-1 first jumped from chimpanzees to humans in rural south east Cameroon.
Examining how this happened, and how it then travelled back to Colonial west central Africa where it eventually exploded as a pandemic, she asks why and how it was able to spread so widely.
From hospital intensive care wards to research laboratories and the African rain forests, this is the wide-ranging story of a killer virus and a tale of scientific endeavour.
BIC:
MBX History of medicine, MJCJ2 HIV / AIDS, MMFM Medical microbiology & virology, PDZ Popular science