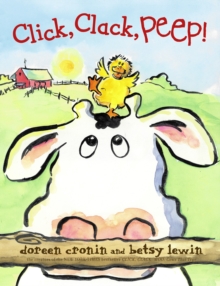 Click, clack, peep!
1471124843 / 9781471124846
Usually dispatched within 2 weeks
28 cm 37 unnumbered pages : chiefly illustrations (colour)
Originally published: New York: Atheneum Books.
There's more trouble down on the farm, but for once Duck has nothing to do with it!
This time the trouble is a little puff of yellow fluff who just won't go to sleep, and whose play-with-me "peeps" are keeping the whole barnyard awake with him.
Peep! Peep! Peep! How do you get a baby duckling to hit the hay? Poor Farmer Brown will find out -and Duck might just find himself in trouble after all...
BIC: