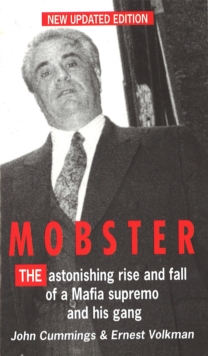 Mobster : the improbable rise and fall of John Gotti and his gang (Rev. ed)
0751518174 / 9780751518177
Stock expected by 29/09/2021
18 cm ix, 398p., [8]p. of plates : ill.
Previous ed.: London: Futura, 1991.
In this chilling expose, MOBSTER probes the real world of the Mafia: Its unique lifestyle, its rigid but unwritten code of behaviour, the world of Mafia wives and mistresses, how 'organised' crime is organised - and the curious relationship between Mafiosi and the FBI agents out to destroy them.
MOBSTER also examines the dramatic courtroom battles that have marked Gotti's criminal career, culminating with his fall in 1992 when he received six consecutive life sentences with no chance of parole. Drawing on wiretap records and sources on both sides of the law, MOBSTER is the fullest portrait we are ever likely to encounter of John Gotti and his gang.
BIC: