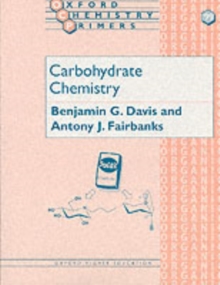 0198558333 / 9780198558330
Carbohydrates are a vital part not only of metabolism, but are implicated as key coding molecules in a host of subtle biological events.
The exploration of the role and the manipulation of this wonderful class of molecules is an exciting and ever changing field.
This primer seeks to strip off some of the mystery that often surrounds carbohydrate chemistry, a subject taught in all undergraduate courses, by highlighting and summarizing some of the central principles and ideas and by illustrating them with both classical and state-of-the-art examples.
BIC: