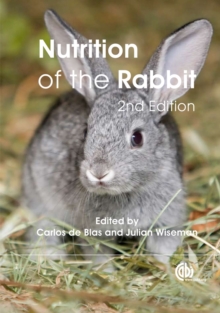 Nutrition of the rabbit (2nd ed)
1845936698 / 9781845936693
26 cm viii, 325 p. : ill.
Professional & Vocational Learn More
Tertiary Education (US: College)
Previous ed.: New York: Cab International, 1998.
Rabbit production systems are important providers of meat in many parts of the world due to the species' many advantages, including rapid growth rate and good reproductive performance.
They also provide angora wool, and are popular as companion animals.
Bringing together international expertise in rabbit production, topics covered in this authoritative volume include digestive physiology, feed formulation and product quality as well as new contributions on innovative feeding strategies, new methods for feed processing, feed management around weaning and the relationship between nutrition and intestinal health.
BIC: