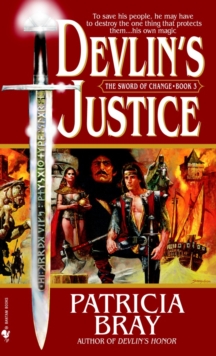 0553584774 / 9780553584776
Usually dispatched within 4 weeks
To save his people, he may have to destroy the one thing that protects them . . . his own magic.

Devlin of Duncaer has retrieved the Sword of Light—the legendary weapon of the Chosen One. But while Devlin was fulfilling his sacred quest, dark forces have swarmed the royal court. To defend his country's borders, the ambitious Jorskain king, Olafur, strikes a demon's bargain with an ancient adversary. Now, with the Sword of Light in enemy hands, and betrayed by those he loyally served, Devlin is imprisoned, tortured, and rumored dead.

While Devlin's adopted countrymen mourn his loss, Jorsk comes under full-scale attack. Battling for his life, Devlin must escape his captors and amass his own ragtag army. But the ruthless invaders threatening to overrun Devlin and his allies are only the first wave of attack. And this time Devlin may have to sacrifice everything to save his people from a battle that will make Armageddon itself look like a mere dress rehearsal. . . .
BIC: