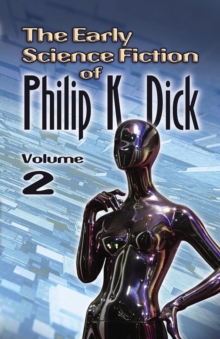 The early science fiction of Philip K. DickVolume 2
0486801500 / 9780486801506
In addition to 44 novels, the legendary Philip K. Dick was a prolific writer of short stories, mostly science-fiction.
This original anthology features 12 short stories and novellas that appeared in 1950s periodicals such as Worlds of Science Fiction, Orbit, Beyond Fiction, and Startling Stories.
Includes "Foster, You're Dead," "Prominent Author," "Upon the Dull Earth," "Adjustment Team," and others.
BIC: