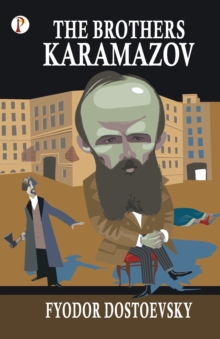 The Brothers Karamazov
9389843413 / 9789389843415
Usually dispatched within 4 weeks
140 x 216 mm, 585 grams 512 pages
"I love mankind, he said, "but I find to my amazement that the more I love mankind as a whole, the less I love man in particular." ― Fyodor Dostoyevsky, The Brothers Karamazov The Brothers Karamazov (1880) by Fyodor Dostoevsky renders a wonderful plot involving erotic rivalry in a series of triangular love affairs entailing the "wicked and sentimental" Fyodor Pavlovich Karamazov and his three sons−the red-cheeked young Alyosha, the coldly rational Ivan and the spontaneous and sensual Dmitri.
The story takes an interesting turn when the mystery around a murder surfaces in the plot.
The engrossing events in the lives of the characters expose the Russian life during the golden era of Russian history.
BIC: