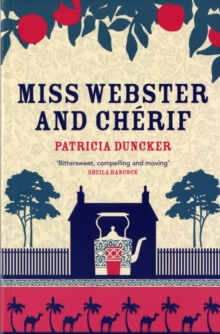 Miss Webster and Châerif
0747585903 / 9780747585909
Stock expected by 22/04/2021
Reprint. Originally published: 2006.
A intelligent, stylish page-turner. For fans of Ali Smith, A.L Kennedy, Julian Barnes and Justin Cartwright's The Promise of Happiness A book about old-lady-power. For fans of Miss Marple mysteries, Driving Miss Daisy and Guarding Tess Shortlisted for the Commonwealth Writers' Prize 2007 - Best Book (Europe and South Asia region)
Elizabeth Webster is a spinster pushing seventy. Forced out of her teaching job, she unleashes her sharp tongue and dogmatic opinions on everyone in the English village of Little Blessington.
Then, one night, she grinds to a dead halt. To recover from this illness, she travels to North Africa where she has a brush with terrorism - not that she cares about politics.
Three weeks after Miss Webster has returned home her doorbell rings.
There stands a beautiful young Arab man carrying a large suitcase.
Who is he, why is he there and what does he want?
BIC: