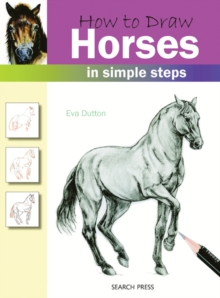 How to draw horses in simple steps
184448372X / 9781844483723
30 cm 32 p. : chiefly ill. (some col.)
This is a wonderful introduction to drawing horses and it really demystifies the process of building up the images from initial simple shapes right through to the finished animals.
Eva Dutton breaks down the stages into easy steps using a two colour process that clearly shows every line and curve.
Even absolute beginners will find themselves creating great drawings when they use this book.
An invaluable guide for anyone interested in this subject.
BIC: