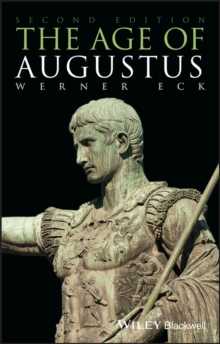 The age of Augustus (2nd ed)
1405151498 / 9781405151498
postgraduate Learn More
research & professional
undergraduate
This concise biography tells the extraordinary story of Augustus, Rome's first monarch.
It traces the history of the Roman revolution and Rome's transformation from a republic to an empire.Werner Eck provides a vivid narrative of Augustus' rise to power.
From the war against the assassins of Julius Caesar to his struggle against Antony and Cleopatra, this book describes the key aspects of Augustus' reign and the expansion of his empire.This updated edition includes a stemma of Augustus' family, new information on the monuments of the Augustan period, a new chapter on legislation, a section on the Augustan wars against the German tribes, and additional maps and illustrations. Organized chronologically and according to specific topics, "The Age of Augustus" is an ideal resource for anyone approaching the subject for the first time.
BIC:
1QDAR Ancient Rome, HBLA1 Classical history / classical civilisation