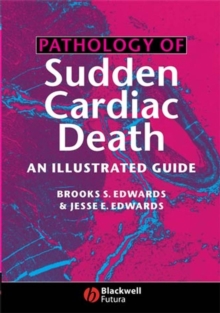 Pathology of sudden cardiac death
1405122129 / 9781405122122
Stock expected by 02/02/2020
postgraduate Learn More
research & professional
undergraduate
Sudden cardiac death represents a highly heterogeneous group of cardiovascular disorders.
While some may initially think of sudden death as primarily an arrhythmogenic event, this actually represents the minority of cases of sudden cardiac death.
In the vast majority of cases, there is an underlying anatomic disorder of the cardiovascular system responsible for the ultimate hemodynamic collapse known as sudden cardiac death.
This book will provide an atlas type review of ischemic and non-ischemic etiologies of sudden cardiac death.
Beyond the atlas, however, will be a "clinical pathologic correlation" for each described disorder providing practicing clinicians with practical information to facilitate proper diagnosis and treatment.
While an increasing array of noninvasive diagnostic tools continue to develop, the sad fact remains that many of the physicians and operators of these new diagnostic modalities have never actually seen specimens which demonstrate the fundamental pathologic abnormalities.
This ability to see first hand the underlying pathology creates an opportunity to advance the science and enhance ones understanding of these disease processes. There is not a comprehensive text on this subject on the market today which provides clinical and patholigical material in such a comprehensive manner.
BIC: