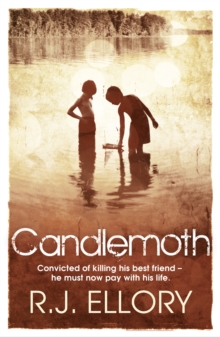 Candlemoth
0752859145 / 9780752859149
Stock expected by 16/04/2021
Reprint. Originally published: 2003.
A stunning debut novel set against the backdrop of 50s and 60s America CANDLEMOTH has been shortlisted for the CWA Ian Fleming Steel Dagger for Best thriller of the year For all fans of The Green Mile and The Shawshank Redemption CANDLEMOTH has both an intensely engaging style and a powerful story to tell Daniel Ford is a wonderful 'everyman' lead character and faces everyone's worst nightmare Historically rich, and full of bittersweet romance this has something for everyone The hardback edition reprinted before publication Roger has a mania for writing, a talent to match, and we can expect re
Daniel Ford has thirty-six days to live. Accused of the horrific murder of his best friend Nathan twelve years before, he has exhausted all appeals and now faces the long walk to the electric chair.
All he can do is make peace with his God. Father John Rousseau is the man to whom the last month of Daniel's life has been entrusted.
All the two men have left to do is rake over the last ashes of Ford's existence.
So he begins to tell his story. Daniel's story takes him from his first meeting with Nathan, aged six, on the shores of a lake in 1952, through first loves, Vietnam, the death of Kennedy and finally their flight from the draft which ends in Nathan's brutal murder.
But meanwhile the clock is ticking and the days are running out ...
BIC:
FA Modern & contemporary fiction (post c 1945), FH Thriller / suspense, FJ Adventure