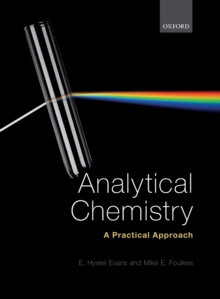 Analytical chemistry : a practical approach
019965171X / 9780199651719
Analytical Chemistry: A Practical Approach takes a hands-on approach to analytical chemistry, directly reflecting how chemical analysis is carried out in a range of contexts.
It provides students with a clear and easy-to-remember framework through which they can develop their understanding of the analytical process and and draws on a wide range of everyday examples to illustrate the practical application of analytical chemistry, including environmentalanalysis and food analysis.
The authors present students with a range of worked examples, activities and problems to develop the skills of application and problem-solving they will need in the real world.
BIC: