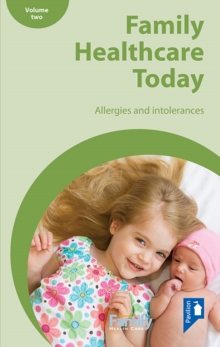 Family Health Care Today : Allergies - Volume II
190899343X / 9781908993434
Usually dispatched within 4 weeks
For more than 20 years the Journal of Family Healthcare, a prestigious bi-monthly peer-reviewed journal, has been providing the latest research and up-to-date information on a huge range of topics concerning the health and well-being of infants and young children.
This new book brings together a selection of articles from the journal's recent archives for the first time, to provide a comprehensive, informative and convenient reference tool for community health professionals, including health visitors and their teams, midwives, school nurses, practice nurses, dietitians, practice teachers, tutors and students, as well as community paediatric nurses. It deals with the ever-growing problem of allergies, and comes with an accompanying CD-rom that supplies a number of prinytable factsheets on the subjects covered, which can be left with parents, schools or anyone else affected by the issues covered, enabling community health professionals to easily provide re-assurance and advice.
BIC:
* Variable discounts between 0% and 15% are applied to items where BBfS cannot determine exact discounts from suppliers.