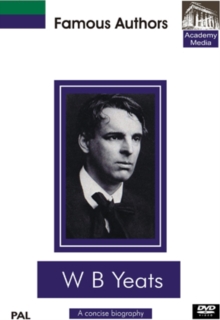 Famous Authors: WB Yeats - A Concise Biography
Special Interest, Documentary/Biography
Biographical overview of William Butler Yeats (1865-1939).
Born in Dublin, Yeats established himself as a well known poet from a young age and was a prominent figure in literary circles in London.
He also played a significant role in the establishment of an Irish Theatre and was considered the poet of Ireland's battle for freedom.
This study looks at his life and works.