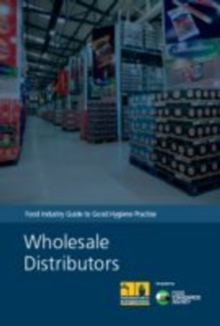 Wholesale distributors : food industry guide to good hygiene practice
0112431011 / 9780112431015
Usually dispatched within 2 weeks
This publication provides food business operators with practical guidance on how to comply with general food hygiene legislation and related requirements.
It has been officially recognised by the UK Food Standards Agency and agreed with enforcers, industry and other relevant stakeholders.
The use of this guidance is optional and food business operators can choose to comply in other ways.
However, where a food business operator is following the guidance in a recognised industry guide, the enforcement authority must take this into account when assessing compliance with the legislation.
BIC: