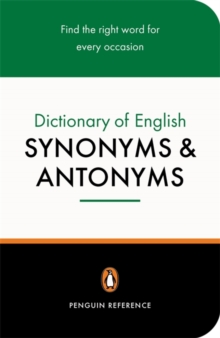 The Penguin dictionary of English synonyms and antonyms (Rev. ed.)
0140511687 / 9780140511680
Reprint. This ed. originally published: as The new Nuttall dictionary of English synonyms and antonyms. Harmondsworth: Viking, 1986.
The Penguin Dictionary of English Synonyms and Antonyms is the ideal work of reference for both home and office.
Anyone who has found themselves stumped for the best and most appropriate word or who wants to avoid repetition whether student or writer, politician or advertiser, after-dinner speaker or crossword fanatic will find this easy-to-use dictionary invaluable on every occasion.
BIC: