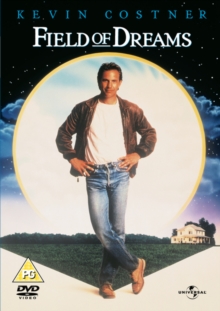 Iowa farmer Ray Kinsella (Kevin Costner) is encouraged by a mysterious voice to build a baseball pitch on his land.
According to the celestial guide, this unusual step will result in the appearance of the ghost of his father's hero, the baseball legend Shoeless Joe Jackson (Ray Liotta).
Bemused yet intrigued by the heavenly intervention, Ray risks his livelihood installing the pitch, and finds an unlikely, and unwilling, partner to help explain the reasons he is doing so: burned-out radical author Terence Mann (James Earl Jones).