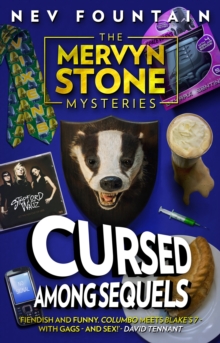 Cursed among sequels
1844355357 / 9781844355358
Usually dispatched within 2 weeks
Reprint. Originally published: 2010.
Mervyn Stone does not look like a special man but he is special in one very important respect.
Mervyn was script-writer of the BBC television series 'Vixens from the Void', a 'Dynasty in Space' soap opera which gripped the nation in the 1980s.
The funny thing about Mervyn is that everywhere his career takes him, there are murders.
BIC: