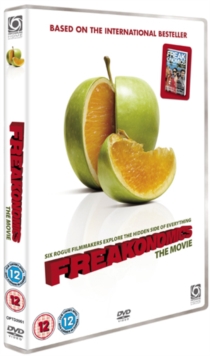 (12) Suitable for 12 years and over.
Documentary exploring the hypothesis that modern day economics is simply the study of incentives.
Using economist Steven Levitt and New York Times journalist Stephen J.
Dubner's book 'Freakonomics: A Rogue Economist Explores the Hidden Side of Everything' as their inspiration, directors Seth Gordon, Morgan Spurlock, Alex Gibney, Eugene Jarecki, Rachel Grady and Heidi Ewing examine how human behaviour can be influenced by and affected by the use of incentives.
Interviews: Steven Levitt, Stephen Dubner (Authors)
Commentary: Heidi Ewing, Alex Gibney, Seth Gordon, Rachel Grady, Eugene Jarecki, Morgan Spurlock (Directors), Dan O'Meara, Chris Romano, Chad Troutwine (Producers), Jeremy Chilnick (Writer)