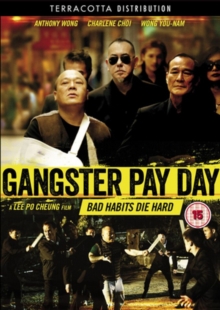 (15) Suitable for 15 years and over.
Anthony Wong and Charlene Choi star in this Hong Kong crime comedy directed by Po-Cheung Lee.
In an attempt to improve his failing legitimate businesses, retired gangster Brother Ghost (Wong) takes over a local teahouse run by Mei (Choi).
Infatuated with Mei, who is already in love with Leung (You-Nam Wong), Ghost vows to end her harassment at the hands of rival gang leader Bill (Keung Hon-man).
But he is forced to dive back into the criminal underworld when property developers hire Bill to gain control of the teahouse.