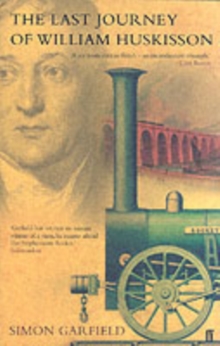 The last journey of William Huskisson
0571216080 / 9780571216086
Usually dispatched within 2 weeks
Reprint. Originally published: 2002.
The Liverpool and Manchester Railway was the greatest engineering feat of its age.
George and Robert Stevenson's "Rocket" was to become the most famous locomotive in history.
William Huskisson was one of the greatest statesmen of his generation and certainly the most accident prone.
On 15th September 1830, the three met for the first time. Huskisson's fateful accident, in which the "Rocket" crushed his leg and thigh, is an unforgettable image of the Industrial Revolution.
But what really happened on that day? How did the opening of the world's first passenger railyway turn from a glorious morning into a tragic afternoon?This book is an entertaining tale of ambition, genius, rivalry and legend, plotting the eight-year struggle to build a railway with a cast of engineers, politicians, actresses, surgeons, socialites and breathtaking machines.
It is a loud and evocative snapshot of the times, but above all it is a human story of one man's shocking and very gory demise.
BIC:
1DBKE England, 3JH c 1800 to c 1900, HBTB Social & cultural history, KNGT Railway transport industries, TBX History of engineering & technology, WGF Trains & railways: general interest