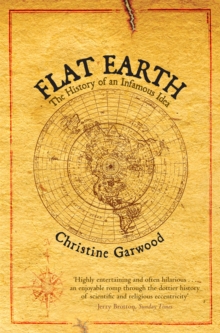 Flat Earth : the history of an infamous idea
1447272463 / 9781447272465
Usually dispatched within 4 weeks
24 cm 448 pages : illustrations
Reprint. Originally published: 2007.
Contrary to popular belief, fostered in countless school classrooms the world over, Christopher Columbus did not discover that the world was round.
The idea of the world as a sphere had been widely accepted in scientific, philosophical and even religious circles from as early as the fourth century bc.
Bizarrely, it was not until the supposedly more rational nineteenth century that the notion that the world might actually be flat really took hold.
Even more bizarrely, it persists to this day. Based on a range of original sources, Garwood's history of flat-earth beliefs - from the Babylonians to the present day - raises issues central to the history and philosophy of science, its relationship with religion and the making of human knowledge about the natural world.
Flat Earth is the first definitive study of one of history's most notorious and persistent ideas, and evokes all the intellectual, philosophical and spiritual turmoil of the modern age. 'Highly entertaining and often hilarious ... an enjoyable romp through the dottier history of scientific and religious eccentricity' Sunday Times 'This entertaining history of the Flat Earth movement is full of crazy characters and fascinating details' Daily Telegraph'Wonderful ... an intriguing chronicle of 150 years of self- delusion' Financial Times
BIC: