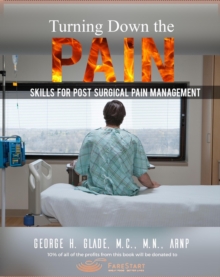 Turning Down the Pain : Skills for Post-Surgical Pain Management
0984342044 / 9780984342044
9 x 215 mm, 0 grams 200 pages
There are many reasons to limit or in some cases avoid the use of narcotics post-surgically.
A history of addiction, allergies to narcotics or difficulty tolerating the many potential side effects are some of the major barriers to the use of narcotics.
We need to create a change in culture where the medical profession doesn't over prescribe narcotic pain medication.
Pain after surgery is real even if you have a history of addiction and must be treated.
Putting out the Fire provides the reader with a repertoire of that effectively combat pain following surgery.
BIC:
MMBP Pain & pain management, MQV Rehabilitation, MX Complementary medicine, VXH Complementary therapies, healing & health