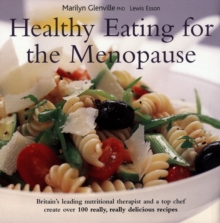 Healthy eating for the menopause
1856265471 / 9781856265478
Reprint. Originally published: as Natural alternatives to HRT cookbook. 2000.
Shows how your diet can work as a natural alternative to hormone replacement therapy and give you results far superior to any drug.
Devising recipes rich in the three beneficial food groups - phytoestrogens, essential fatty acids and antioxidants which are contained naturally in many everyday ingredients.
BIC: