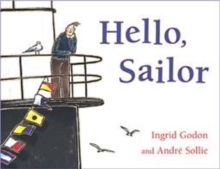 0333987357 / 9780333987353
Usually dispatched within 2 weeks
21 x 27 cm [25] p. : chiefly col. ill.
A moving story of hope and friendship. Matt lives in a lighthouse. He watches the sea every day...for ships and for his friend, Sailor.
Matt is so forlorn that Sailor has gone away that he almost forgets his own birthday.
But, his friends say Sailor will never come back, but Matt doesn't give up hope. And, after his birthday party is over, his patience is rewarded, when Sailor finally returns.
BIC:
Prizes:
W 2001 Golden Pencil Award