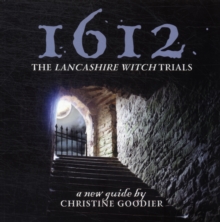 1612 : the Lancashire witch trials
1874181772 / 9781874181774
This excellent little book is a wonderful introduction to the story of the trial of the witches of Pendle in 1612.
In a very lively and readable style, Christine Goodier provides a who's who of the events, as well as an interesting angle on the trials themselves.
She emphasises that the accused were merely flesh and blood, not demons, arguing that they were poor, uneducated people who were at worst misguided.
Her inevitable conclusion is that a terrible injustice was done 400 years ago when they were famously convicted of witchcraft and hanged.
BIC:
1DBKENL Lancashire, Greater Manchester, Merseyside, HBJD1 British & Irish history, HRQX5 Witchcraft