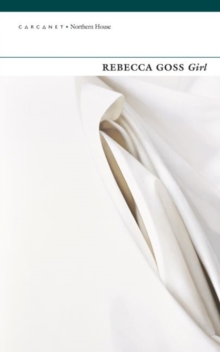 Girl
1784107239 / 9781784107239
Shortlisted for the 2019 East Anglian Book (Poetry) Award. In Girl, Rebecca Goss considers the emotional and physical connections women make to the world around them.
The poems interrogate and celebrate female identity and experience, and the dynamics of family and friendship.
From a woman struck by lightning to a baby who understands shadows, Goss navigates the real and the imagined with equal flair.
At the heart of the collection is a distinctive, sensual series of poems responding to the work of the artist Alison Watt: the result is a fearless exploration of the female body and female desire.
BIC: