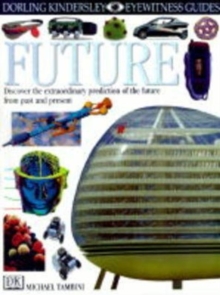 0751361283 / 9780751361285
Usually dispatched within 2 weeks
29 cm 59p. : ill. (chiefly col.)
Many people see the future as a golden age while others predict disaster but in the words of C.
F. Kettering an American industrialist "We should all be concerned about the future because we will have to spend the rest of our lives there." The 20th century has seen more changes than any other and the changes have been more rapid. And throughout all its changes and turmoil people have predicted the future.
Future investigates the predictions made about the 20th century and looks forward to the 21st century and beyond.
By consulting futurologists and scientists about their work the book is able to give a balanced view of economic and social concerns advances in information technology and robotics the exploration of space and genetic engineering transport and the environment.
BIC: