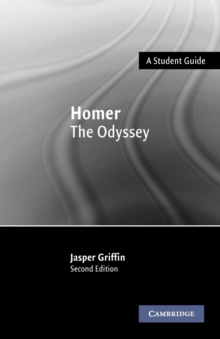 Homer : the Odyssey (2nd ed)
0521539781 / 9780521539784
research & professional Learn More
academic/professional/technical
This handy guide to The Odyssey will introduce students to a text, which has been fundamental to literature for nearly 3000 years.
Readers will be introduced to the world in that the Odyssey was produced, to the text itself and to its origins in oral poetry.
This volume gives a summary of the poem and examines its structure.
The unity, values and techniques of the poem are clearly outlined, as are the reasons for its longstanding appeal.
This guide delves into the diverse world of the story; that of monsters, gods, and enchantresses which interacts with the very different world of the home, marriage and the family.
Students will be introduced to the essential themes of loyalty and betrayal, and guided through the narrative of Odysseus' adventures, which also illustrate the workings of the world and the justice of heaven.
Readers will also find a very helpful guide to further reading.
BIC:
2AHA Ancient (Classical) Greek, DQ Anthologies (non-poetry), DSBB Literary studies: classical, early & medieval