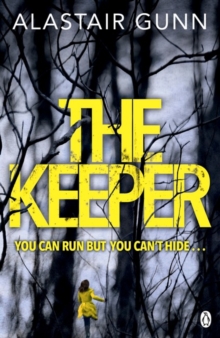 The keeper
1405923202 / 9781405923200
Faced with seemingly unconnected murders multiplying at an alarming rate, can DCI Antonia Hawkins expose the killer before she becomes the next victim?The Keeper is the third instalment in the gripping DCI Antonia Hawkins series, from bestseller Alastair Gunn. Let the games begin. A man is found buried in a secluded wood on the outskirts of London.
Naked, beaten and bruised; forensics show that he hasn't eaten in the 24 hours before his murder.
To DCI Antonia Hawkins it looks like a vicious, targeted attack. The hunt is on. But as more bodies are unearthed in the same state, Hawkins struggles to find a pattern in the seemingly random killings as the body count continues to climb. But who is the hunter?A unique kind of serial killer.
One that is playing a twisted game. And so far the killer is the one winning . . .
BIC: