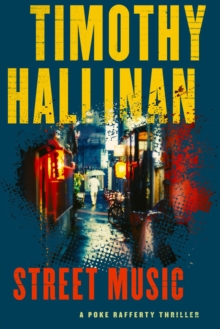 Street Music : A Poke Rafferty Thriller
1641291230 / 9781641291231
Poke Rafferty's hand-made intercultural family is disrupted in unexpectedly complicated ways by the birth of his son, littering their small Bangkok apartment with emotional land mines.
At the same time, the most cantankerous member of the small gang of Old Bangkok Hands who hang out at The Expat Bar suddenly goes missing under suspicious circumstances.
Engaged in the search for the missing American and the challenges of life with a newborn, Rafferty misses the fact that he's being followed by someone who puts his whole life in Thailand at risk.
BIC: