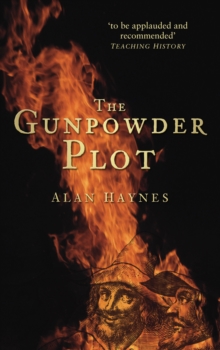 The Gunpowder Plot ([Updated ed.])
0752457543 / 9780752457543
Usually dispatched within 2 weeks
Previous ed.: Stroud: Sutton, 1994.
Every child has heard of Guy Fawkes and will most likely have watched a 'guy' being burnt on a bonfire and fireworks lighting up the night sky on Bonfire Night. This book answers the questions of history that lie behind the celebrations of 5 November. Who was Guy Fawkes and how did he come to be below the chamber of the House of Lords in the first hour of 5 November 1605? What desperation drove those involved to plan a horrific massacre of the Protestant royal family and government?
Alan Haynes's probing analysis offers the clearest, most balanced view yet of often conflicting evidence, as he disentangles the threads of disharmony, intrigue, betrayal, terror and retribution.
In this new, updated edition he gathers together startling evidence to uncover the depth and extent of the plot, and how close the plotters came to de-stabilising the government in one of the most notorious terrorist plots of British history.
This enthralling book will grip the general reader, while the scope of its detailed research will require historians of the period to consider again the commanding importance of the plot throughout the seventeenth century.
BIC:
HBG General & world history, HBJD1 British & Irish history, HBLH Early modern history: c 1450/1500 to c 1700
£9.99
The title has been replaced.To check if this specific edition is still available please contact Customer Care +44(0)1482 384660 or schools.services@brownsbfs.co.uk, otherwise please click 9780750978552 to take you to the new version.
Other Formats