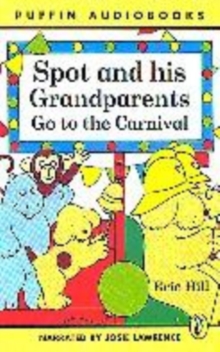 Spot And His Grandparents Go to the Carnival
0141801115 / 9780141801117
Usually dispatched within 4 weeks
It's carnival day and Spot is visiting his grandparents.
Grandpa used to be a fireman and Spot is thrilled to discover that Grandma and Grandpa plan to go to the carnival parade on Grandpa's old fire-engine.
What's more, they want Spot and his friends to ride on the fire-engine with them and act as crew. And this is only the start of the fun, in what turns out to be the best carnival day ever, as both Spot and his grandparents agree.
BIC: