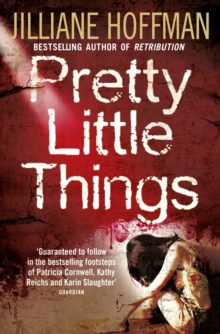 Pretty little things
0007346484 / 9780007346486
Stock expected by 08/04/2020
Originally published: London: HarperCollins.
A terrifying new standalone psycholgical thriller from the bestselling author of `Retribution' and `The Cutting Room' Special Agent Bobby Dees knows what grief feels like.
He understands the pain of losing a child. And he'll do whatever he can to prevent it from happening again. The phone call that comes on a Sunday morning will take him away from his insular world of grief and sleepless nights - and into a far darker place.
A young girl, Elaine Emerson, has gone missing and only Dees has a chance of finding her. It seems that Elaine was last seen waiting to meet her boyfriend - a mysterious figure she met secretly online who goes by the name of El Capitan, and whose reality is as cruel and chilling as the worst thing Dees can imagine...
BIC: